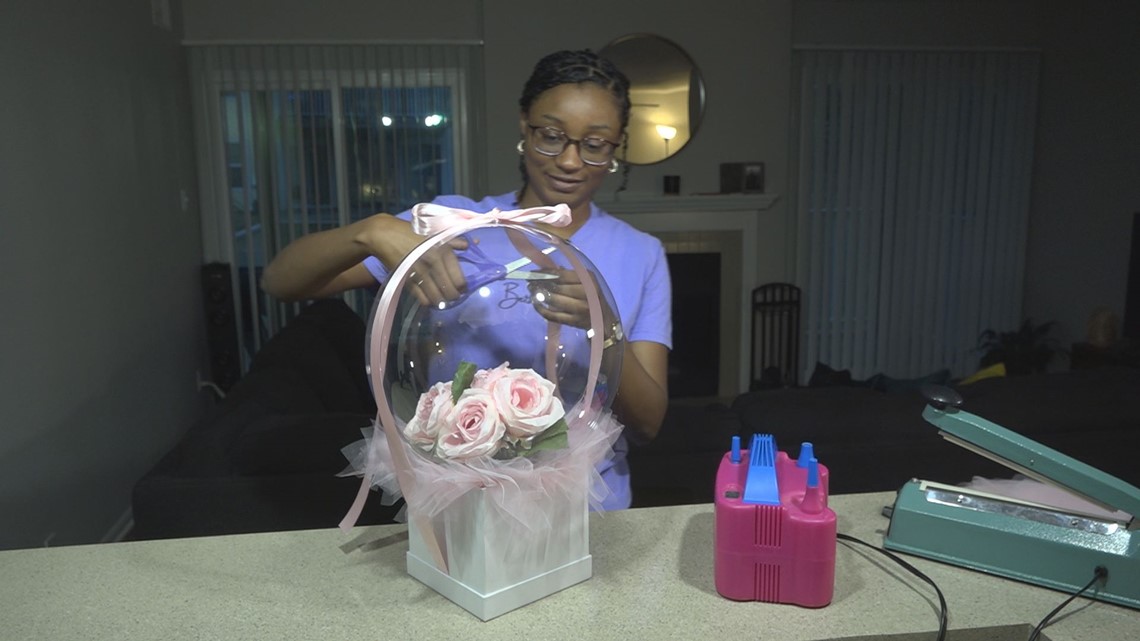 St. Charles small business delivery costs rise due to gas prices
Bethany Ferguson has to raise the prices of the delivery charges for her balloon sets to cover gas costs.
ST CHARLES, Mo. — Bethany Ferguson's passion for making balloon assortments was born out of tragedy at the age of 19.
"I had a miscarriage on Mother's Day weekend in 2013. That being said, I wanted to turn my pain into power and create, and that's why I started making balloon sets" , Ferguson said.
Almost ten years later, at age 28, she turned her passion into a business called Beth's Balloons.
"Mother's Day weekend last year was a big weekend for me, it was kind of a stepping stone, and then I started learning how to get my LLC, and then everything progressed from away," Ferguson said.
As a new business owner in the midst of the pandemic, she thrived on pickup and delivery orders.
"All around the Greater St. Louis area. I'm in St. Charles and most of my family is in the closest part of St. Louis, Florissant, North County area, so I have to travel d 'here to there,'" Ferguson said.
She makes 3 to 4 deliveries a week. With gas prices hitting $4 a gallon, she had to adjust her prices.
"Typically, I charge $5 for delivery, but with inflation and rising gas prices, I had to charge $10," Ferguson said.
She does custom orders for birthdays, anniversaries, Valentine's Day and the biggest one, Mother's Day.
"A normal balloon arrangement would typically cost around $50, and now with the delivery charge, I'm going to have to charge an extra $10. So the minimum price is around $60 per balloon arrangement," Ferguson said.
She hopes gas prices won't stay that way for long, but she'll do whatever it takes to make Beth's Balloons a success.
"Hopefully in the next two months there will be a turnaround, but right now we just have to keep moving forward," Ferguson said.
Local AAA officials expect gas prices to rise in the summer.