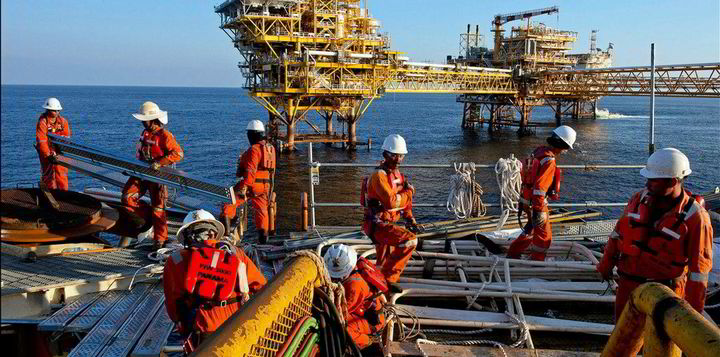 PTTEP could take over Myanmar asset as TotalEnergies and Chevron leave
National Thai upstream company PTTEP aims to take over operations and a larger stake in gas producer giant Yadana offshore Myanmar when existing operator TotalEnergies leaves later this year.
"PTTEP is carefully considering the potential directions of the Yadana Project and the MGTC, which places the utmost importance on the energy security of Thailand and Myanmar and prevents impacts on energy demand on the livelihoods of people in both countries. ", a spokesperson for the company told Upstream.
French supermajor TotalEnergies confirmed last month that it was withdrawing from its operated position in Yadana and from the Moattama Gas Transportation Company (MGTC), which transports gas from Yadana, in light of the deteriorating security situation at the following the February 2021 military coup.
US supermajor Chevron is also pulling out of Myanmar's upstream business, and its minority stakes in Yadana and MGTC will also be available to PTTEP.
The Yadana and MGTC consortium currently includes operator TotalEnergies with a 31.2375% stake, Unocal Myanmar Offshore Company (Chevron) with 28.2625%, PTTEP with 25.5% and state-owned Myanma Oil and Gas Enterprise ( MOGE) with 15%.
The Thai company said "it is willing to take over all the shares of Total [sic] and Chevron, but we don't know whether or not we should allow it to acquire all those shares," Zaw Min Tun, senior spokesman for Myanmar's State Administrative Council – the military junta – told Bloomberg.
The article continues below the ad
Several local businesses are also reportedly keen to join Yadana and discussions have started between the government, PTTEP and potential joint venturers.
"We hope to reach a concrete decision within the month," added Zaw Min Tun, indicating that PTT leaders had arrived in Myanmar to discuss the company's proposal with officials from the Ministry of Electricity and Energy.
Gas produced at Yadana provides critical feedstock for power generation in Myanmar and western Thailand, where it is delivered via offshore and onshore pipeline infrastructure. Yadana's partners completed two scheduled production wells at Yadana and the Badamyar satellite field in 2021 to maintain volumes and ensure gas delivery in accordance with the long-term gas sales agreement.
TotalEnergies' withdrawal from Yadana and MGTC is expected to be finalized within 180 days of official approval, PTTEP noted.
Block M-3
Meanwhile, PTTEP hopes to advance its exploration and development plans for the Block M-3 exploration project offshore Myanmar, for which it is currently awaiting additional Production Sharing Contract approval from the Government of Myanmar. Myanmar.
Sole partner in block M-3, the Japanese Mitsui Oil Exploration Company (Moeco) notified PTTEP last September of its intention to sell its 20% stake, leaving the Thai company with 100% of the operated capital. Completion of this transaction is subject to Myanmar government approval.
However, the proposed domestic electricity project to exploit the discovered gas reserves of M-3 has been delayed due to the local political situation and the Covid-19 outbreak.
The PTTEP noted that it "always closely monitors situations to assess risks as well as prepare an appropriate plan of action."
Zawtika and Yetagun
The Thai player also operates the Zawtika gas producing field offshore Myanmar and is a partner in Petronas' Yetagun gas condensate producing asset in the Southeast Asian nation.
Last year, the Zawtika field was able to produce gas and fulfill its sales obligations both for the domestic market and for export by pipeline to Thailand.
However, PTTEP admitted last week that the coronavirus pandemic and the turbulent situation in Myanmar have caused delays in some activities of this asset.
The company said it has closely monitored the situation, identified potential risks and prepared the preparation of assets in accordance with the business continuity management plan to ensure the uninterrupted supply of hydrocarbons.
PTTEP has also progressed with Phase 1D of the Zawtika project, which will see the installation of new wellhead platforms in the field to maintain production levels.
Petronas last October resumed production at its offshore Yetagun field, which had been shut down earlier during the Covid-19 pandemic.