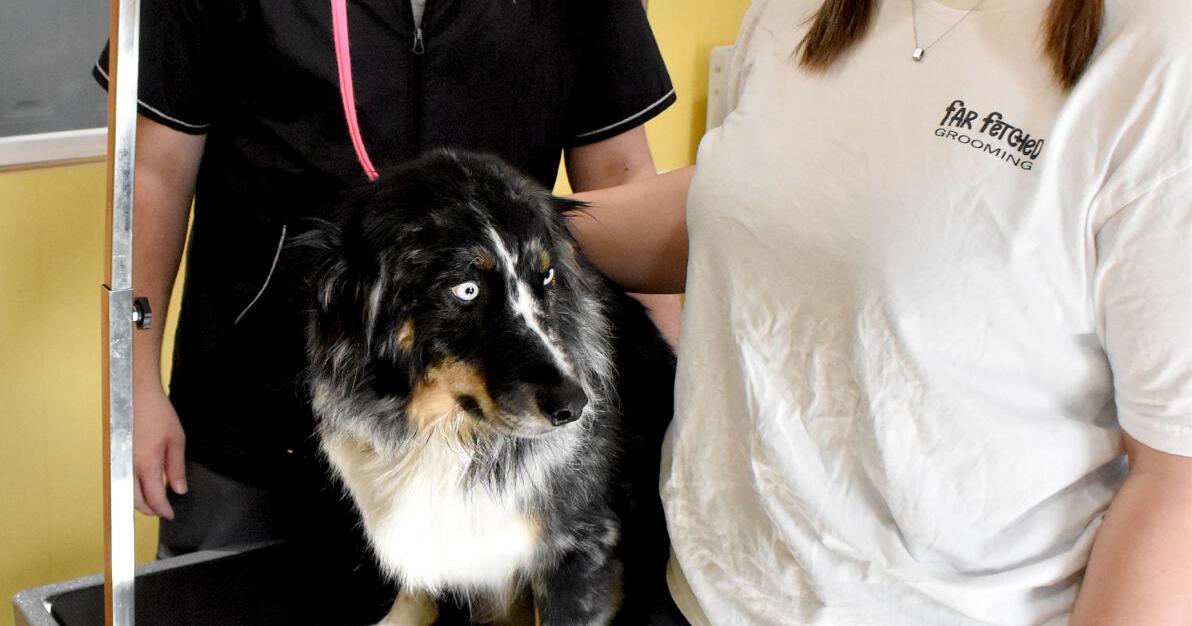 Preparing Businesses for Success: Challenge Competition Helps Big Stone Gap Business Owner Grow | News
BIG STONE GAP – Kaylyn Laws opened her pet grooming business in August 2021, after years of working as a groomer for other businesses.
While her experience and local demand have helped Far Fetched Pet Grooming operate during the second year of the COVID-19 pandemic, Laws has found two sources of advice that will help her expand her business this spring.
The Big Stone Gap Small Business Challenge and the Mountain Empire Community College Small Business Development Center helped Laws learn more about running a successful business and the importance of small businesses supporting each other in their communities.
Laws said the six-week Challenge program helped her learn about a range of business topics from social media marketing and accounting to legal issues and developing a business plan. Along with this extra knowledge, she got another business boost – $17,000 in cash prizes that will help her grow her business.
Small business development director Becky O'Quinn Purdie said 22 businesses started the challenge, including 15 companies submitting business plans that were evaluated for awards. Big Stone Gap used a Community Development Block Grant to fund the challenge and rewards.
"We're going one step further to apply for a seed grant (Virginia Coalfield Economic Development Authority)," Laws said.
Purdie said Laws' passion and expertise were on display at the closing event of the Small Business Challenge – presenting the business plan and what she would do if she received the top cash prize.
"There's no doubt she's in the right business and will take care of your animals when they're here," Purdie said. "It was reflected in his presentation."
Tabitha Graiger, Laws' mother, said her daughter's love of animals helped her business succeed. She recalled how as a child Laws once got out of his car to save a kitten in the middle of traffic.
"She came back and said what, I got it, it's fine, and we found a home for the kitten," Graiger said with a laugh.
"I already knew most of the business about logistics," Laws said, explaining how she decided to open her own grooming salon. The kennel daycare is a scarce local resource, she added, as a stream of customers came looking for pets on Tuesday.
Graiger said expanding the business will mean creating at least one new job by hiring a receptionist to help manage customer appointments and phone calls.
Purdie said Laws' business plan for the Small Business Challenge showed Laws' experience and familiarity with what it takes to run a grooming operation. For others who want to start a business without that level of familiarity, Purdie said, the Small Business Development Center offers resources like business plan templates and connecting people with business experience for advice. .
Purdie also thanked Big Stone Gap Town Manager Steve Lawson and the town's Director of Community and Economic Development Ked Meade for leading the challenge and working to connect existing and new business owners to exchange advice and support each other.
"One of the common misconceptions for startups is that there's a lot of funding available to a company or a startup and that's not necessarily true," Purdie said. Lenders often require personal guarantees and equity, she said, and starting a business can take longer than people realize.
Seed capital programs such as VCEDA's program are always a valuable resource for the future business owner, Purdie said.
Laws said she hopes her expansion will help build capital and funding so she can expand to provide kennel service and an outdoor play area.
"We have already received overwhelming support for what we are about to do as there are hardly any options locally for boarding school and daycare," Laws said.