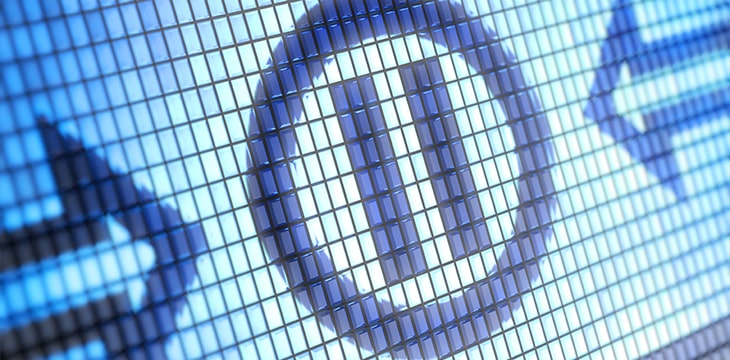 Digital asset lender Celsius 'halts' withdrawals and trades indefinitely
Struggling "cryptocurrency bank" Celsius Network today added more ignition to the industry's 2022 bonfire, "pausing" all withdrawals and asset trading on its network. The market reacted by dumping Celsius' CEL asset, causing it to fall from $0.36 to $0.14 within an hour.
The announcement follows reports in recent days that Celsius has borrowed millions of dollars worth of USD stablecoins (USDC and USDT) to cover withdrawals. There had also been a series of large transfers of ETH from Celsius to the FTX exchange during the same period, totaling around 104,000 ETH.
🚨During the last 30 days, #Celsius borrowed at least $76.7 million $USDC and $18.3 million $USDT to pay withdrawals. This is 29% of the total sent by #Celsius hot wallets ($327 million).

Why does Celsius borrow to repay its customers?@Bitfinexed @DoombergT @QTRResearch pic.twitter.com/REqtt8ec2Z

— Dirty Bubble Media: 🌡⏰💣 (@MikeBurgersburg) June 4, 2022
Update: Celsius transferred around 104,000 ETH to FTX in the past three days, including around 50,000 ETH today, 12,000 ETH yesterday, and 42,000 ETH the day before yesterday. Additionally, Celsius also transferred around 9,500 WBTC to FTX today.https://t.co/RaiJTJIVm9 https://t.co/1RQaa9fT3u

– Wu Blockchain (@WuBlockchain) June 13, 2022
In a blog post the company called "a very important message to our community", Celsius said it would stop all withdrawals, trades and transfers between accounts.
"We are taking this step today to put Celsius in a better position to meet, over time, its withdrawal obligations," he added.
The digital asset market, in general, has been a sea of ​​red lately. Yet when a company announces that it is currently not in a great position to meet its withdrawal obligations, that is bad news for that particular company's customers.
Although Celsius added that its goal was to restore regular activity on its network "as soon as possible", it gave no further indication of when that would happen.
The news even sparked a rare moment of unity as two of Bitcoin's most prominent opponents on social media agreed that Celsius' announcement was a bad sign:
It's time to retire from Celsius, fam! https://t.co/kCzZnHOhD1

—Kurt | GorillaPool.com 🍌🍌 (@kurtwuckertjr) June 4, 2022
Shitcoin Gox

—Peter McCormack ☠️ (@PeterMcCormack) June 13, 2022
Celsius Network, one of hundreds of blockchain-based "DeFi" networks that have emerged in recent years, allows customers to borrow and lend against their digital assets, as well as trade them on a trading platform. Loans are usually paid out in a selection of USD stablecoins.
The company's website promises (like most other DeFi services) a new economy, based on ethics and honesty, serving individuals that big banks have abandoned.
"Our goal is to disrupt the financial industry, one happy user at a time, and usher in financial freedom through crypto," reads its about us page.
Celsius has had a tough time over the past year, with reports (later confirmed) that chief financial officer Yaron Shalem was arrested for fraud in Israel last November. Rod Bolger then replaced Shalem. The previous month, Celsius raised US$750 million in Series B funding and received a valuation of $3.5 billion.
The company also has ties to the Tether network and iFinex, which reportedly received around $1 billion in USDT loans at the time of Shalem's arrest. The company offers users attractive and high interest rates, around 12% (and even 17%), with interest paid weekly. The rates had raised eyebrows in the industry, with some calling Celsius a "Ponzi scheme".
Alex Mashinsky, CEO of Celsius replied to critics on Twitter calling them "baseless accusations", claiming that the company still derives income from its borrowing and lending activities.
For all its promises of a new economy and a better life for users, the DeFi and blockchain finance industries often adopt some of the worst traits of the legacy finance industry – lending out more money than companies hold. and borrow excessively to cover losses. Time will tell if Celsius still has enough rich friends to stay in business. But as usual, when times are tough (as they certainly are right now), it's the customers who usually find themselves without access to their funds.
Follow The CoinGeek Crypto Crime Cartel series, which dives into the flow of groups of BitMEX at Binance, bitcoin.com, Blockstream, Metamorphose, Coinbase, Ripple,
Ethereum, FTX and Attached—who co-opted the digital asset revolution and turned the industry into a minefield for naïve (and even experienced) market players.
New to Bitcoin? Discover CoinGeek bitcoin for beginners section, the ultimate resource guide to learn about bitcoin – as originally envisioned by Satoshi Nakamoto – and blockchain.