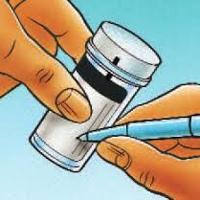 Brentwood lab company acquired by private equity firm | Finance
Chicago-based private equity firm GTCR announced that it has made a majority investment in Brentwood-based pathology company PathGroup.
As part of the agreement – the terms of which were not disclosed in a statement – Pritzker Private Capital and Vesey Street Capital Partners will retain their minority stakes in the company. Additionally, former Labcorp CEO Dave King will join PathGroup's board of directors. Pritzker and Vessey Street recapitalize PathGroup in 2016.
Axios reported that the investment valued PathGroup at $1.2 billion.
PathGroup provides clinical testing and other pathology services to more than 4,000 medical practices and hospitals in the Southeast and Midwest, according to the release. It was founded in 1965. The new investment will allow the company to expand into Texas, the statement said.
"Dr. Davis and the PathGroup team have done an incredible job of building PathGroup into a unique, large-scale laboratory services company with exceptional clinical services," said Sean Cunningham, GTCR's Managing Director and Co-Chief Care Officer of health. "We look forward to supporting the team and expanding the PathGroup platform through additional organic growth initiatives and strategic acquisitions."
Latham & Watkins provided legal advice to GTCR. BofA Securities, Nomura Securities and Kirkland & advised PathGroup.