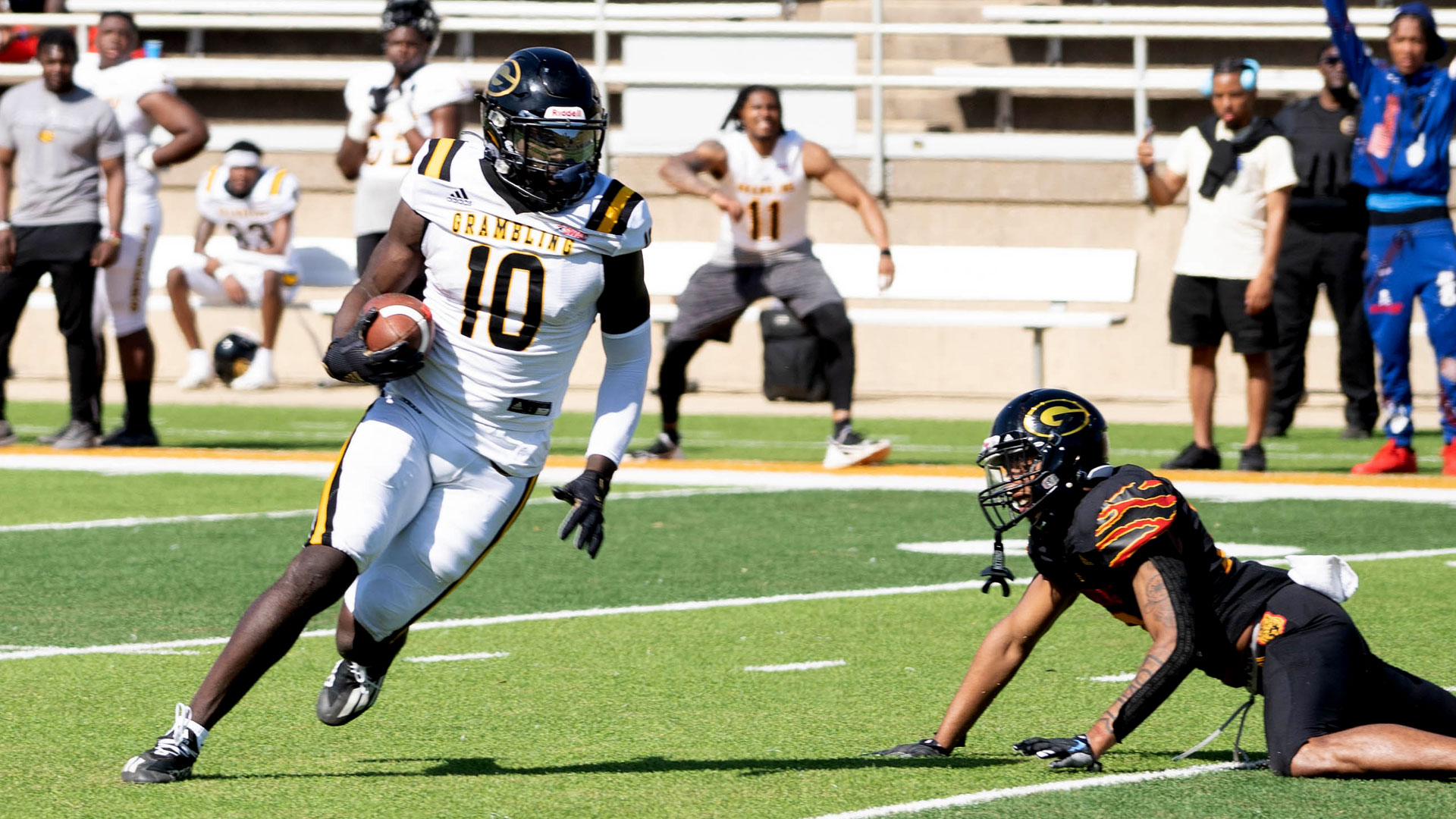 Grambling State University – Rash ready for one more push
Lyndon Rash's journey at Grambling State University hasn't exactly been easy.
The Baton Rouge, Louisiana native came to Grambling State as a freshman in 2017 from Madison Prep High School as one of the top wide receivers in the state.
However, his path to stardom on the football pitch was met with setbacks ranging from injuries to the COVID season.
Despite all these setbacks, Rash is back to wrap up one more season and an opportunity to continue competing at the highest level.
"I really have two seasons left if I decide to use it," Rash said. "I met lifelong friends and learned a great story about the program. We won a Southwestern Athletic Conference (SWAC) championship my freshman year and went to the Celebration Bowl.
Rash won a redshirt as a rookie in 2017 and in his first playing season, 2018, played in nine games, with four catches for 32 yards. During the 2019 season, Rash, who played in 11 games, led the team in receptions (33) and yards (419) and touchdowns (six). He averaged 38.09 yards per game and 12.70 yards per catch.
During the COVID season in 2020 as Grambling State went 0-4, Rash spent the year and spent all of 2021 on the sidelines with a knee injury.
"I am blessed," he said. "It (the injury) helped me know myself better even though it limited me on the pitch. It made me feel like anything messed up can be fixed and better than before. I have grown a lot since my injury. I owe a big thank you to Johnson Physical Therapy and Moreau Physical Therapy for bringing me back to the football field.
While the trip to the football field didn't exactly go as planned for Rash, his life is taking shape. The business management major is expected to graduate early Thursday.
"I chose business management because I want to start my own fencing business," he said.
Rash credits his time in college with being the inspiration and idea of ​​owning a fencing business.
"I started putting up fences when I was in middle school," he said. "I know it doesn't sound ideal, but I love working out and it keeps me active."
Rash, like many college student-athletes, aspires to perform at the professional level once he leaves Grambling State. However, he is aware that there is a chance he won't play professional football.
"I just want to be successful and take care of my family," Rash said.
Although he has two years of eligibility left, Rash has left a lasting message for Grambling State's football program.
"Twenty-four hours is not enough in a day, use your time," he said. "Keep striving to be better at anything in life. Remember, it's the work that people don't see that counts.


Post views:
70